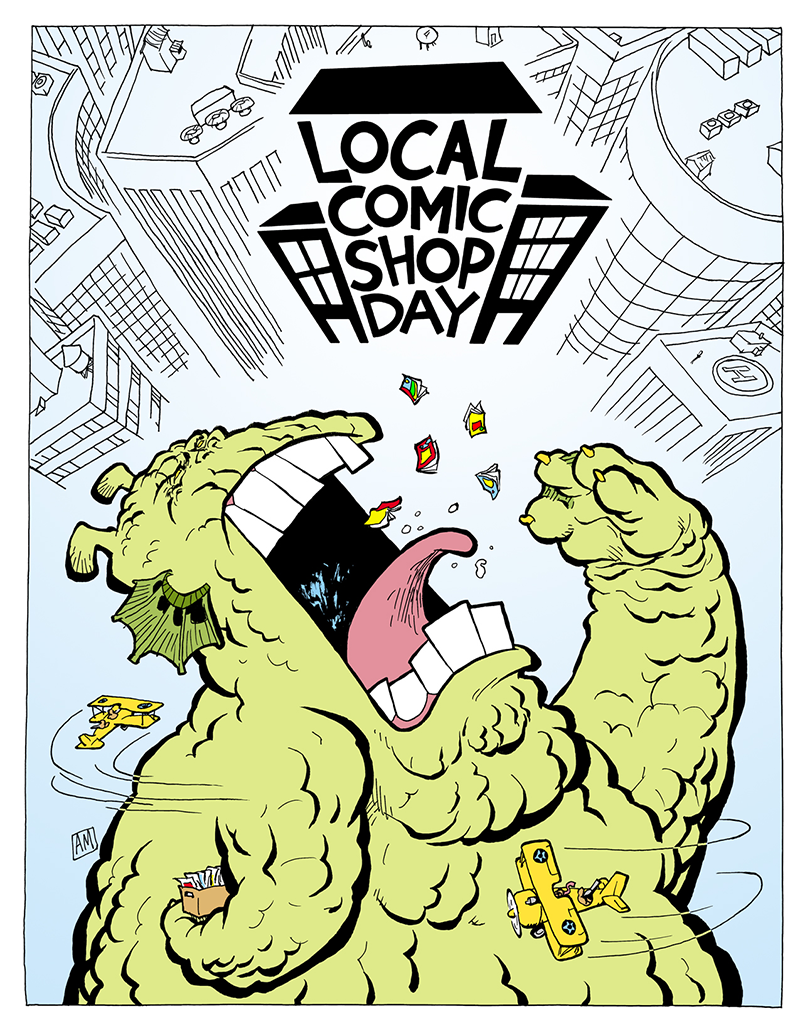 Saturday, November 19th 2016, 10:00 am to 9:00
THE BIGGEST COMIC BOOK SALE OF THE YEAR!
Exclusive Comics and Graphic Novels available only on that day! Limited quantities. Come early for best selection.
25¢ Comics sale! Biggest ever selection of new vintage stock bargains! Tent sale until 4pm, weather permitting.
$5 worth of Free Back Issues for the first 100 people!
20% off on Comics, Graphic Novels, Funko Pop, and more!
50% off on all Back Issues and Sets! Expanded Selection!
Enter to win a $100 shopping spree and other great prizes! Free drawing is at 11am. You must be present to win.
MEET
MARVEL COMICS ARTIST
DANNY BULANADI
NOON-3PM
HERE'S A LOOK AT SOME OF OUR PAST EVENTS.
Meet the greatest creators in the world of comics at LEE'S COMICS!
Make sure to add your name to the LEE'S COMICS email list so we can tell you about future events!
Other past signings have included:
Sergio Aragonies (Groo)
Arial Bordeaux (No Love Lost)
Don Chin (Hamsters)
Frank Cirocco (Alien Force)
Dennis Eichhorn (Real Stuff)
Renee French (Soap Lady)
Michael T. Gilbert (Mr. Monster)
Kelly Jones (Batman)
Steve Lafler (Cat-head)
Pat Moriarty (Big Mouth)
Diane Nooman (Twisted Sister)
Tom Orzachowski (X-Men)
Parsonavich (Hamsters)
JR Williams (Crap)
Dennis Worden (Stickboy)
Jim Woodring (Jim)
Steve Yeowell (Vertigo)
Here are some of our friends from conventions: